Engineer for inspection of façades and parking garages in Montreal bill 122
The inspection experts of façades and storied garages parking spaces in Montreal and the analysis of the building envelope are composed of a team of structure engineers, of architects in building envelope and thermal camera specialists. This group of certified specialists, members of the Order of Engineers of Quebec (OIQ), the Order of Architects of Quebec (OAQ), and members of the RBQ and the APCHQ in Montreal, have over 30 years of experience in construction and analysis and inspection of storied buildings. www.inspectionfaçades.com experts take care of inspecting the façades of 5-storey+ buildings and condos, homes for the elderly, office buildings, commercial buildings, educational institutions, pools of storied parking lots and skyscrapers in downtown Montreal using the ASTM (American Society for Testing and Materials) standard which is the most reputed one in terms of requirement for the inspection of façades.
Façades Inspection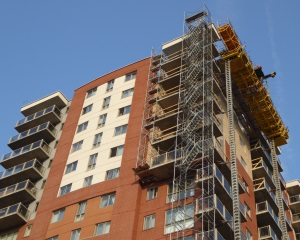 The ASTM and ACI standards, which are the most reputed ones in America in terms of requirements for façades inspection of 5-storey+ buildings in Montreal, are used by our expert engineers and architects. These standards require to inspect, by the touch, at least 25% of the surface of each façade and perform intrusive tests to see and inspect the inside of the façades.

Parking Garage Inspections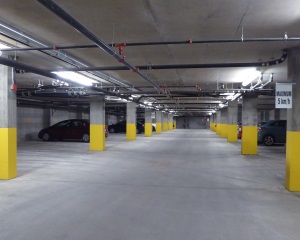 Our construction and structure engineers have taken specialized training in parking lot inspection by the Quebec Network of Engineers. These engineers have over 30 years of experience in engineering, building and construction. The structures of parking spaces, their concrete and reinforcement, are meticulously inspected for the safety of the citizens.

Thermal Inspection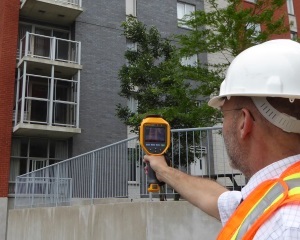 The thermal camera can detect many abnormalities in the building envelope. Our inspectors are Snell certified in North America which is the best training and certification for the use of the thermal imaging camera. Thermal images and their analyses accompany inspection reports of façades over 5 floors high and parking lots. These inspections are conducted by an engineer.

Façade inspections are highly professional and recognized by the RBQ because they are done meticulously and professionally by engineers and architects. They are done with experts in engineering and high-rise architecture on the façades. This with specialized and safe equipment, by touch and by lightly pounding the walls of the façades, by expert engineers and architects on a surface of at least 25% of the façades. These expert engineers and architects use intrusive tests to see inside the façades. These inspections are done either: with scaffolds, lifts, platform lifts and even by expert engineers approved and certified for the descent by rope in recall in order to make inspections more efficient and minimize costs for building owners.
The www.expertdubatiment.com group together with www.inspectionfacades.com and www.dargisconstruction.com with their engineering departments of experts in building, construction and renovation and in building enveloping covers a wide territory in Montreal and surroundings: Laval, Blainville, Terrebonne, Mirabel, St. Jerôme, Kirkland and the West-Island, Saint-Hubert, Longueuil, Brossard, Boucherville, Beloeil, Repentigny, Châteauguay, Mercier, Trois-Rivières and even lustrous Quebec City.
Do not hesitate to contact us!